Rolex Datejust 126233 36mm
Rolex Datejust 126233 36mm Watches 
~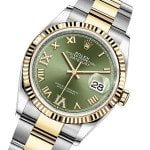 ~
" Just the date in a window "
Nevertheless, Rolex Datejust watches are the perfect choice for a lady but also for men. In fact, Rolex Datejust watch remains a desirable accessory for a woman because it works better with formal, feminine and also elegant outfits.
Just for wearing it at the office, on the tennis court and also at a swimming pool. Rolex Datejust is one of the most classic watch models. Moreover, it is and will remain a beautiful, elegant and durable watch. Thus, it can be handed over to the next generation, if properly cared for.
In our Onlineshop, you will find a Fine Collection of these Amazing Datejust Watches for Ladies and Men. Please Enjoy! 
–
 The Datejust 36mm Movement –  Calibre 3235  – a new-generation movement. Also, COSC Certified as a Swiss chronometer.  
–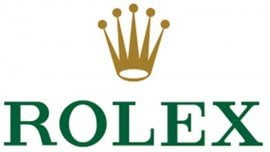 Visit also our Collection Here.  
–
~
6 Years Warranty Included for this Datejust 36mm or you can also choose for an extended warranty program. Silver: +3 Years. Gold:  Lifetime. Platinum:  Lifetime. Also with Yearly Ultrasonic Deep Cleaning Included.
---
Rolex Datejust 126233 36mm Watches 
Showing all 8 results