IWC PORTUGIESER PERPETUAL CALENDAR WATCHES
IWC PORTUGIESER PERPETUAL CALENDAR MOONPHASE WATCHES COLLECTION
~
The Portugieser is one of the oldest and well-known watches from IWC.
Moreover, all Portugieser watches possess an iconic design coupled with also an imposing size. Also, this watch comes with simple Arabic numerals, slim feuille hands, and railway-track-style chapter ring, which originated in the 1930s. Today, of course, the original, clearly organized dial together with its simple design remains an unrivaled style icon watch.
The full moon has been steeped in mystery and legend since the beginning of time. It is undisputed that the moon's gravitational pull controls the tides, and thus exerts a real influence on the earth and our lives. On the moon phase display of the Portugieser Perpetual Calendar with a double moon or a single moon, the moon is just 5 millimeters in diameter. Nevertheless, the depiction of its orbit on the miniature stage diverges by just 1 day in 577.5 years from the actual phase of the moon.
~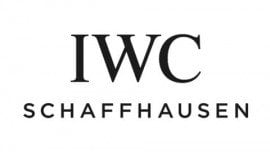 Find out more also about Our Longines Watches Collection Here
–
Warranty
3 Years Warranty Included or you can also choose for an extended warranty program: Silver – +3 Years. Gold – Lifetime. Platinum – Lifetime with Yearly Ultrasonic Deep Cleaning
~
IWC PORTUGIESER PERPETUAL CALENDAR MOONPHASE WATCHES COLLECTION
Showing all 3 results