BREITLING NAVITIMER WORLD GMT
BREITLING NAVITIMER WORLD GMT
~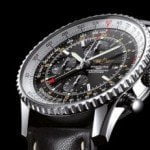 Overall, Breitling Navitimer World GMT Watches become more appropriate for all the people who tend to travel and to be in contact with people who live in other time zones. The GMT function is enabled with the use of a red-tipped GMT hand which rotates once every 24 hours. Additionally, it includes also chronograph sub-dials (it has small seconds and 30-minute and 12-hour indicators), as well as the date aperture. These Navitimer World GMT watches come either with Breitling Caliber 02, Breitling Caliber 24 or Breitling Caliber 05, depending on the model. 
~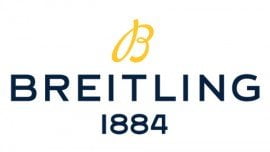 Find out more also about our Breitling Watches Collection Here
~
–
The Navitimer GMT Chronograph 46 comes also with 6 Years Warranty Included. Or you can also choose for an extended warranty program like Silver  +3 Years.  Gold – Lifetime. Platinum – Lifetime with Yearly Ultrasonic Deep Cleaning.
~
All Breitling Watches are New and also Guaranteed Authentic. Also, come with Manufacturer Serial Numbers, Original Certificate of Authenticity, Manufacturer Box and Instruction Manual.
Showing all 11 results