Breitling CHRONOLINER
Breitling CHRONOLINER 46mm Watches Collection
~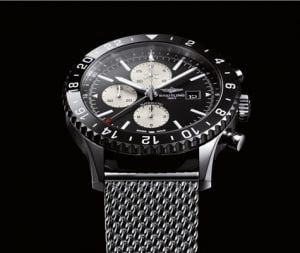 Notably, this watch was inspired by the Breitling model of the 1950s and 1960s. Moreover, Breitling Chronoliner always will express its timeless aesthetic.  But combined with its technological advances creates also a perfect balance of form and functionality. Originally it was designed for pilots. That's why its 46mm diameter, to increased ease of readability.
~
In our Onlineshop, you will find a Fine Collection of these Amazing Watches for Women and Men. Please Enjoy!
~
All Great Watches Manufacturers come to market also with its Limited Edition Watches Collection.
Here you can find also some of the very well known of them.
~
Find out more also about our Breitling Watches Collection Here
~
BREITLING ORIGINAL BRACELETS AND STRAPS 
–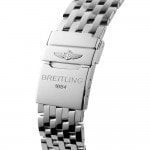 ~
View Collection Here
–
6 Years Warranty Included or you can also choose for an extended warranty program: Silver – +3 Years. Gold – Lifetime. Platinum – Lifetime with Yearly Ultrasonic Deep Cleaning.
~
All these watches are Brand New and also Guaranteed Authentic. Moreover, come with Manufacturer Serial Numbers. Also, these watches possess Original Certificate of Authenticity, Manufacturer Box and Instruction Manual
---
Showing all 4 results