BREITLING BENTLEY SUPERSPORTS WATCHES
BREITLING BENTLEY SUPERSPORTS WATCHES COLLECTION
~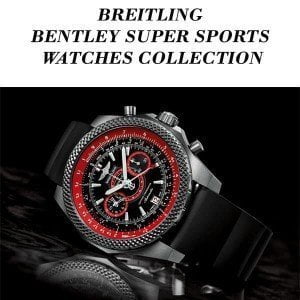 ~
"British Chic with Swiss Excellence"
However, the Breitling for Bentley Supersports Watches Collection affirms a new Art of Living. Symbolized by Breitling's B-wing, this watch all of a sudden strikes its own path. It also reflects an exclusive universe. The universe in which both luxury and personal achievement converge. As a result, Performance and prestige come with Power, Style, Class and also Boldness.
~
In our Onlineshop, you will find a Fine Collection of these Amazing Breitling Bentley Supersports Watches. Please Enjoy!
~
All Great Watches Manufacturers come to market also with its Limited Edition Watches Collection.
Here you can find also some of the very well known of them.
~
Find out more also about our Breitling Watches Collection Here
~
BREITLING ORIGINAL BRACELETS AND STRAPS 
–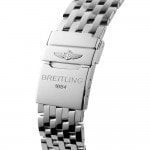 ~
View Collection Here
–
3 to 6 Years Warranty Included or you can also choose for an extended warranty program: Silver – +3 Years. Gold – Lifetime. Platinum – Lifetime with Yearly Ultrasonic Deep Cleaning.
All these Breitling Bentley Supersports watches are New and also Guaranteed Authentic. Also, come with Manufacturer Serial Numbers. Overall, these watches possess Original Certificate of Authenticity, Manufacturer Box and Instruction Manual
---
Showing all 4 results